Our Basic Life Support (BLS) ambulances are staffed by two licensed Emergency Medical Technicians (EMT's).
Advanced Life Support (ALS) ambulances are staffed by two licensed EMT-Paramedics.
Our Critical Care transport units offer specialized care for patients who require additional medical expertise.
Amwest Ambulance proudly serves Los Angeles and Orange Counties, as well as San Joaquin, Stanislaus and other Central California Counties.
With impeccable professionalism and
commitment, our team is here to serve
you 24 hours-a-day, every day!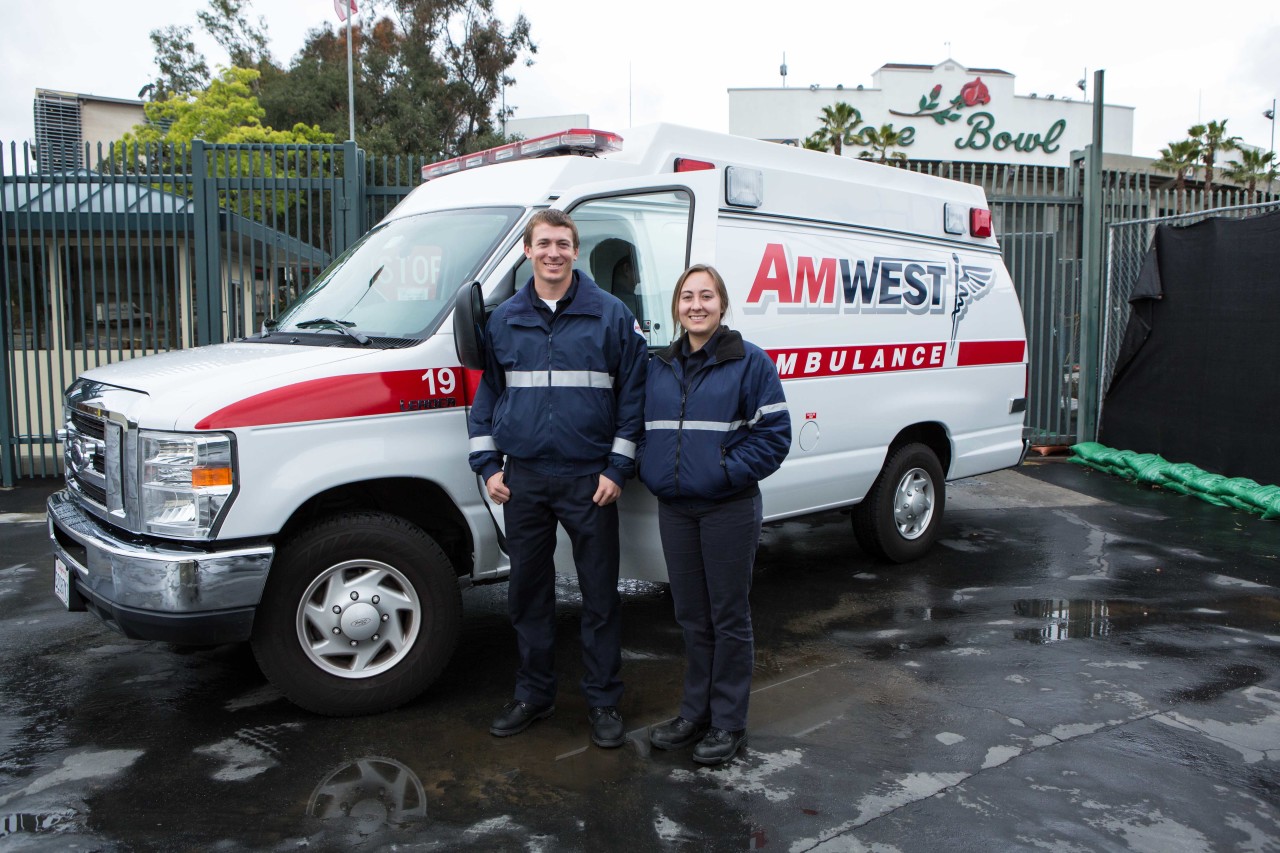 We believe in delivering the most satisfying experience in the continuity of patient care through a dedicated team of Emergency Medical Technicians, Paramedics, Nurses, Dispatchers, our Medical Director and our Management team – all of whom are carefully screened before joining Amwest Ambulance.
"Your employee's actions went beyond their scope of duty and shed light on the outstanding quality of individuals employed by your company"
LA CITY FIRE DEPARTMENT STATION 27 PLATOON A